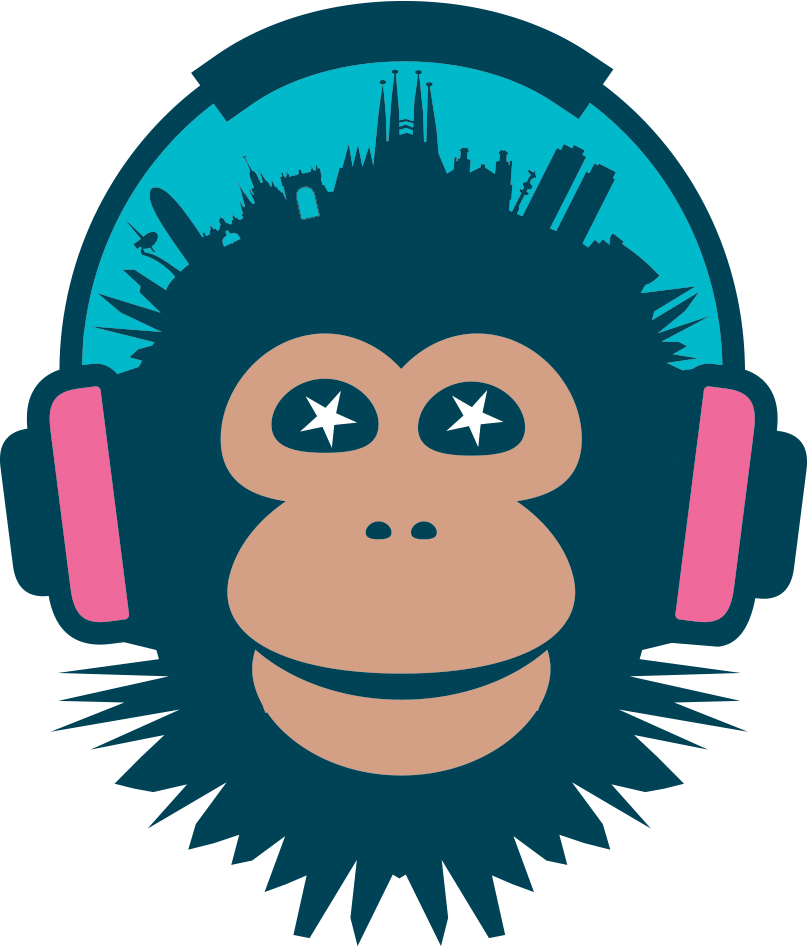 Silent Disco Adventure Tours
have landed in Barcelona…

this five star sellout hit from the Edinburgh Fringe Festival has finally reached the streets of Spain! If you haven't yet experienced a Silent Disco Adventure, you're in for a real treat…  It's a flash mob. It's a Silent Disco. It's a roaming orgy of sensational dance moves! Stick on our magical headphones and feel your inhibitions evaporate as we lead you on a fun-filled silent disco tour through the soul of Barcelona. Expect 60 minutes of song, dance, flash-mobs, surprises and without doubt the most fun you can have with your clothes on!
It's a flash mob. It's a silent disco. It's a roaming feast of groovy moves across Barcelona!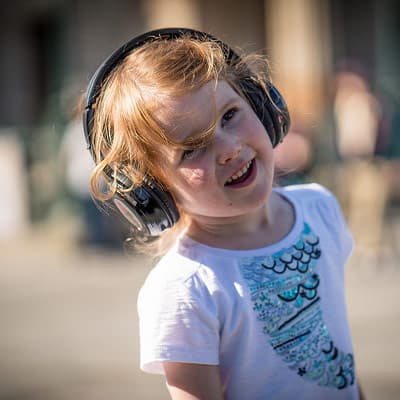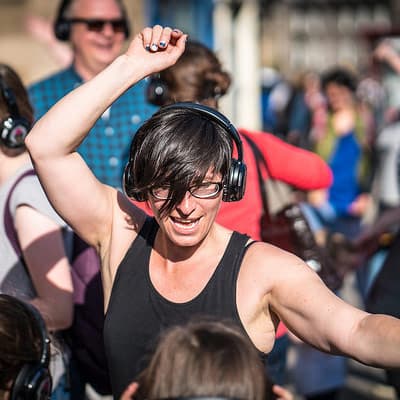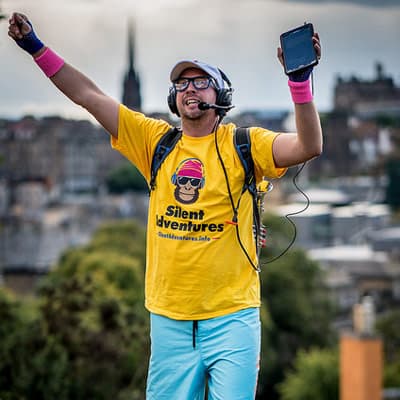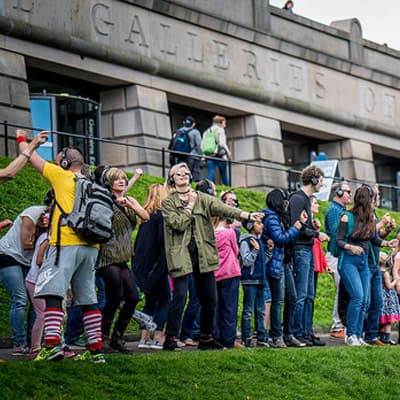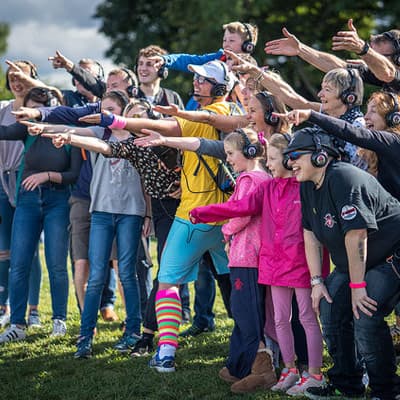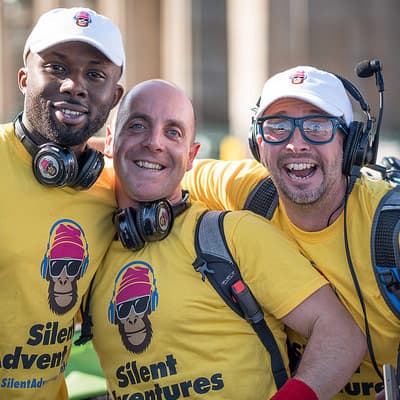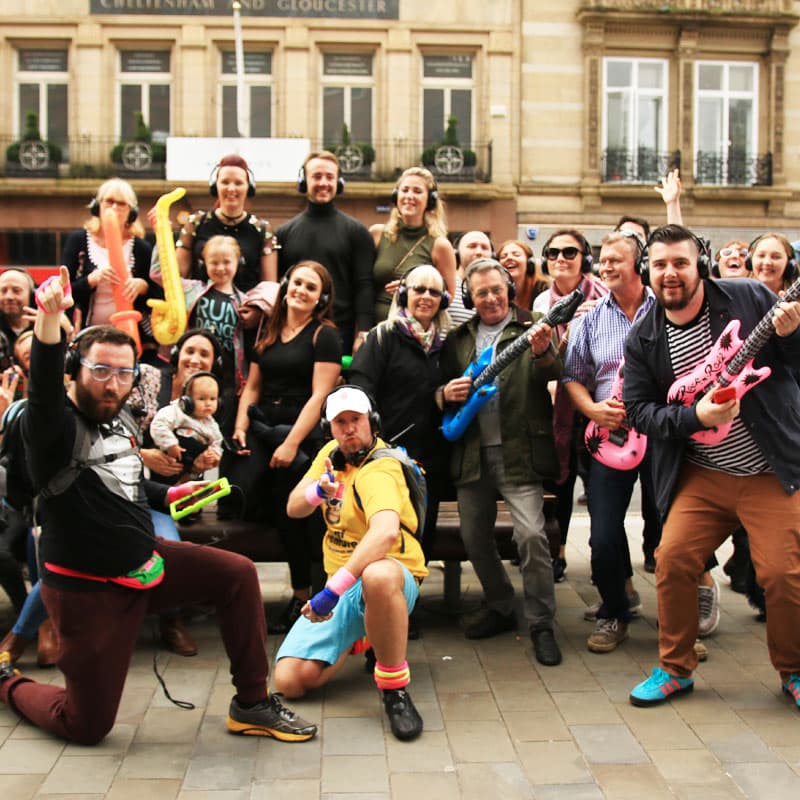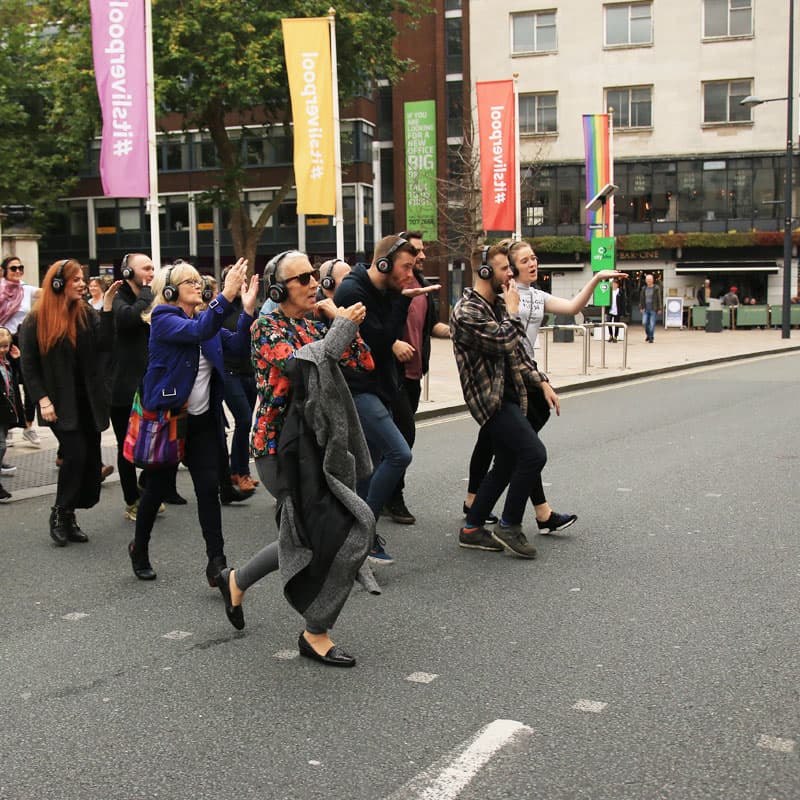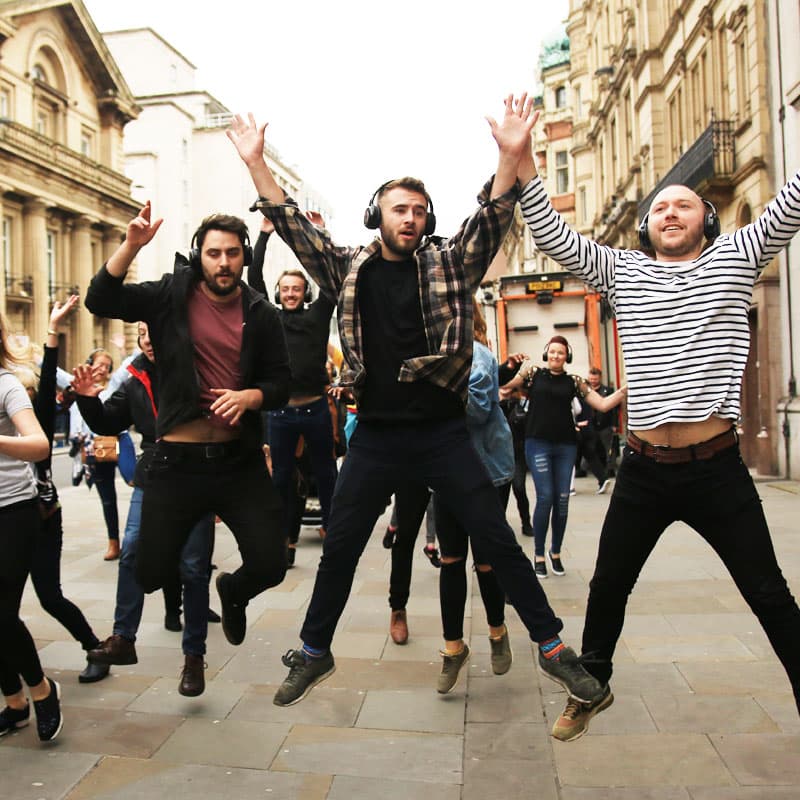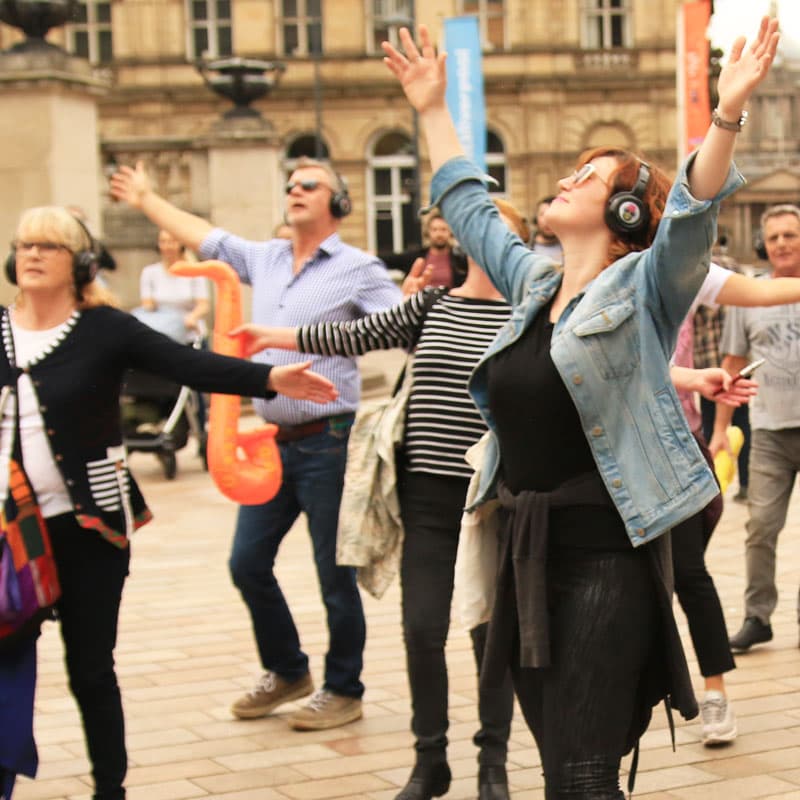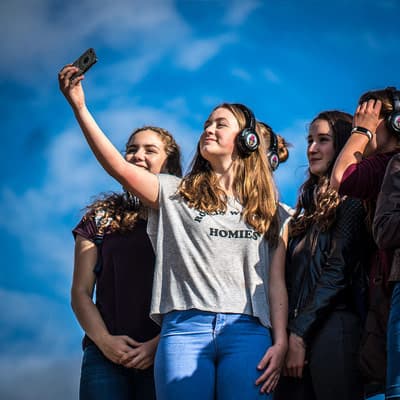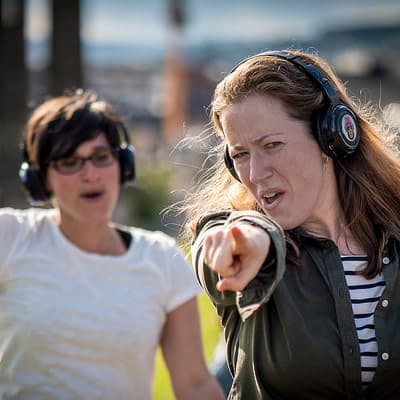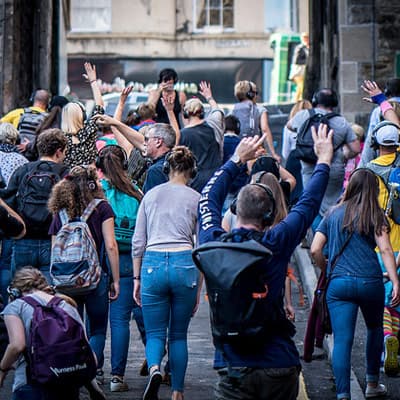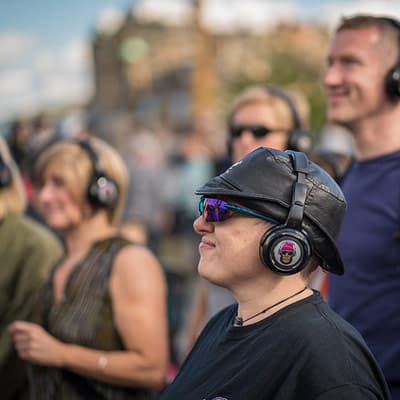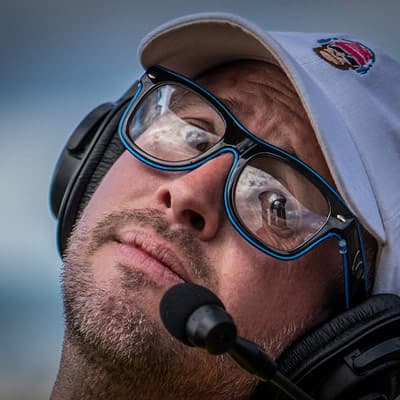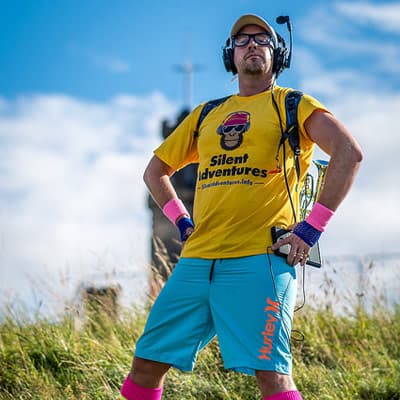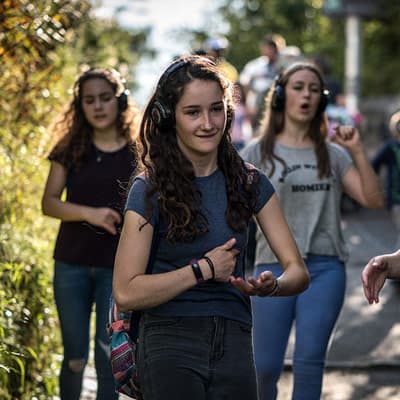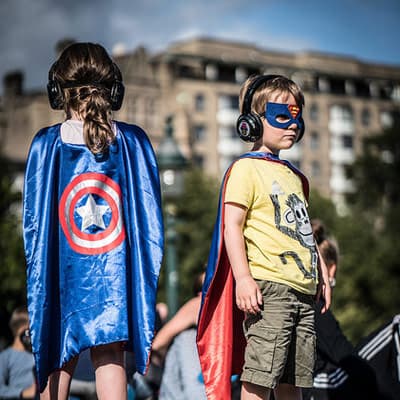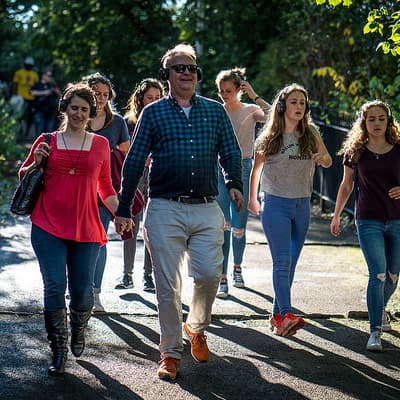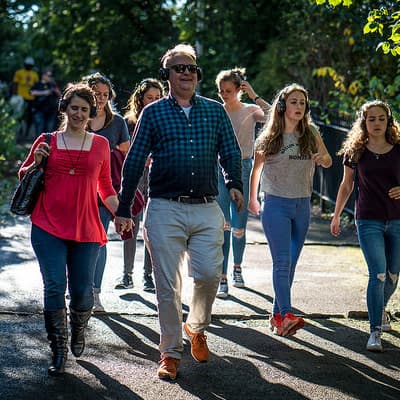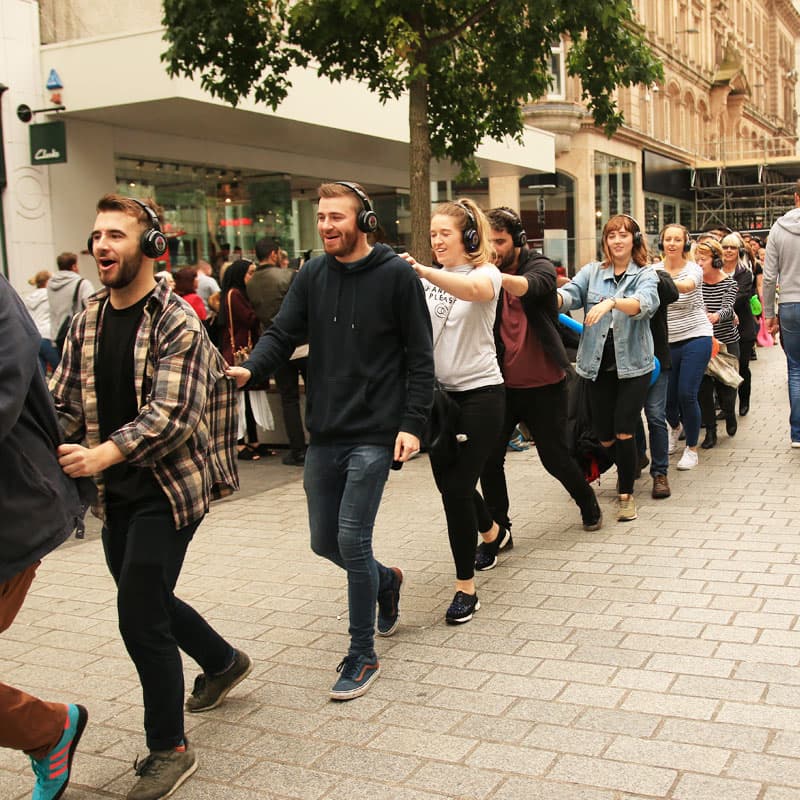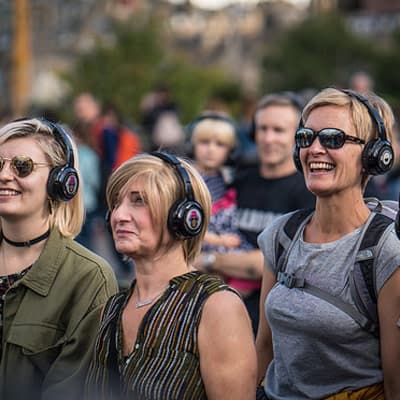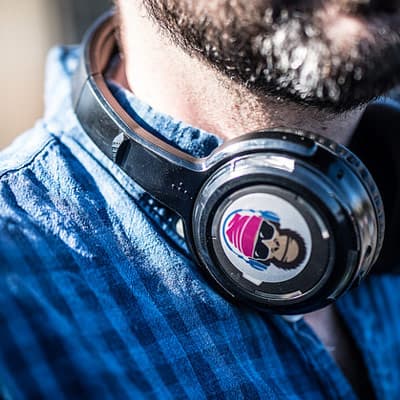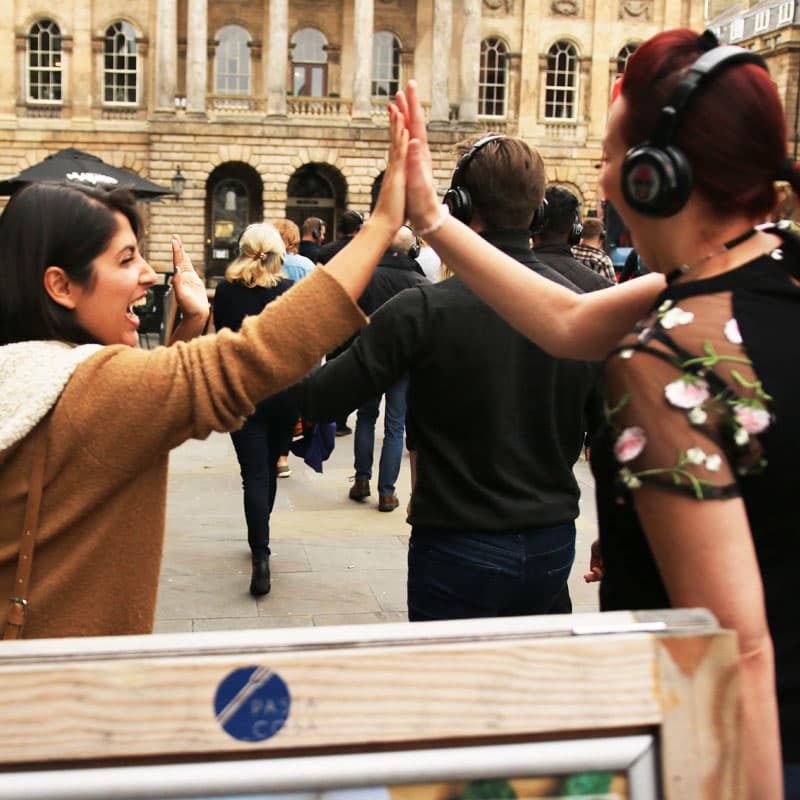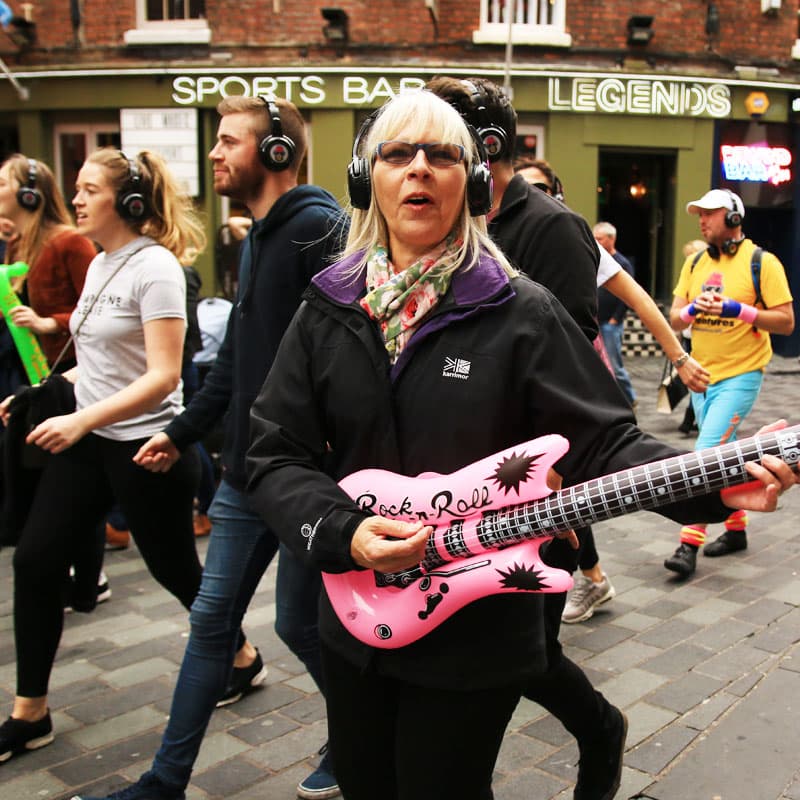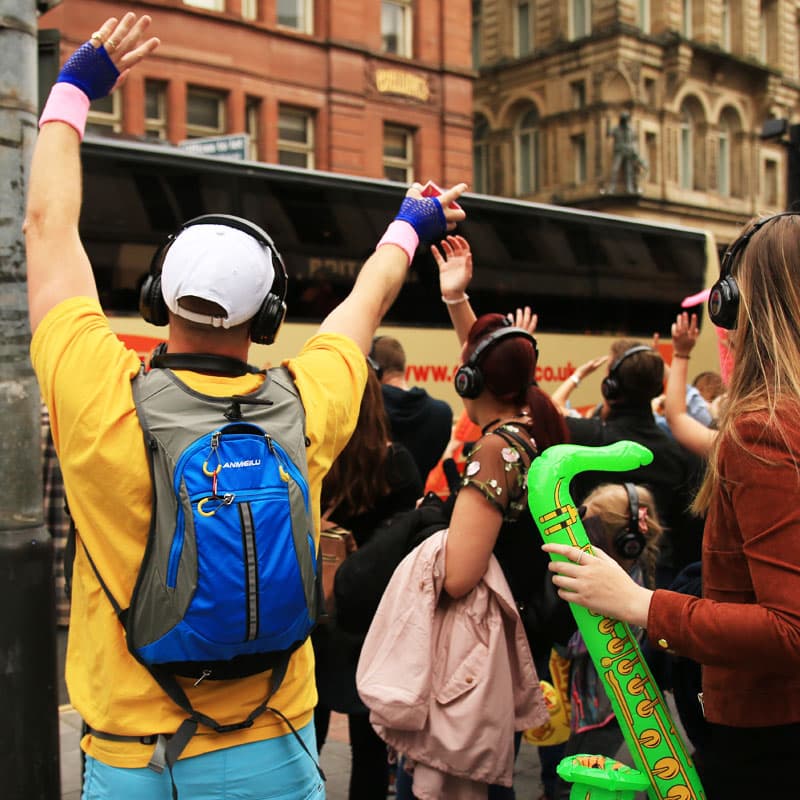 A Silent Disco Adventure For Every Occasion…
Our public Silent Disco Tours are a huge hit and we're delighted to offer bespoke Silent Adventures for private bookings and large groups. If you're looking for a truly unique experience, then a Silent Adventures is just the ticket. Our silent disco dancing tours are the perfect ice breaker for birthdays, weddings, office gatherings, festivals and corporate events. We're always happy to tailor the theme of the tour around your own requirements.
Be Part of Team Silent Adventures in Catalonia…
We're always on the lookout for fun-lovers, actors, performers, comedians, dancers and eccentrics across Catalonia. Maybe you know someone who has the energy and charisma? We'd love to hear from you.
We're going to be looking for dancers and hosts across the region – if you have the right person in mind do let us know!