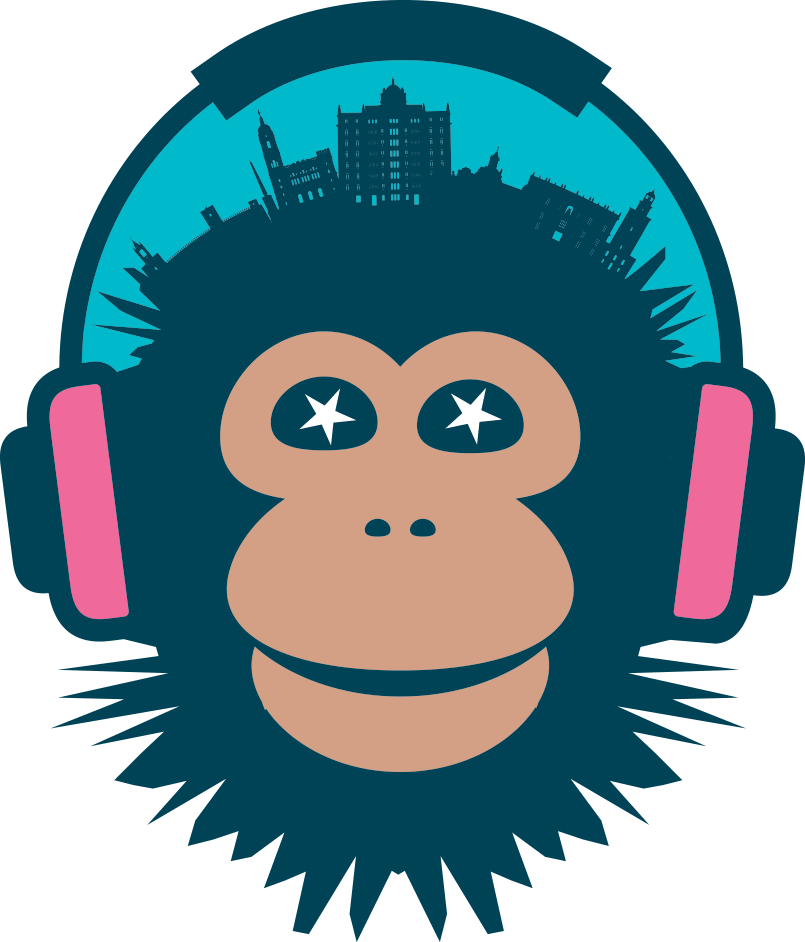 Silent Disco Adventure Tours
have landed in Malaga…

What is it? It's a flash mob. It's a Silent Disco. It's an extravagant, non-stop explosion of incredible dance moves that cut through the sounds of Malaga city. Everyone gets a pair of super-duper silent disco headsets and together with our hosts you'll embark on a joyous one hour dancing extravaganza through the scenic streets of Malaga.
Silent Adventures is part comedy, part singing, part dancing and part pure fun. We've got the best flash mob tricks in the book, and you'll come away with your mood in the stratosphere and wanting to spread joy everywhere.
Founded in Scotland, Silent Adventures is a big hit that's going international, gathering 5 star reviews all the way and we're delighted to get our dancing shoes on the pavements of Malaga in Andalusia.
It's a flash mob. It's a silent disco. It's a never ending feast of groovy moves across Malaga!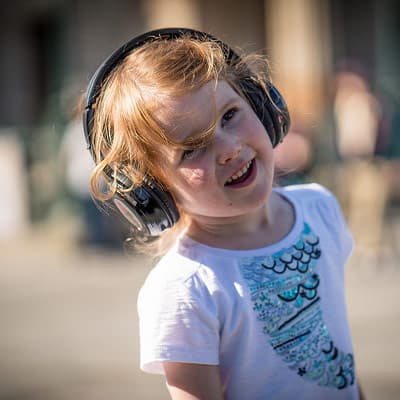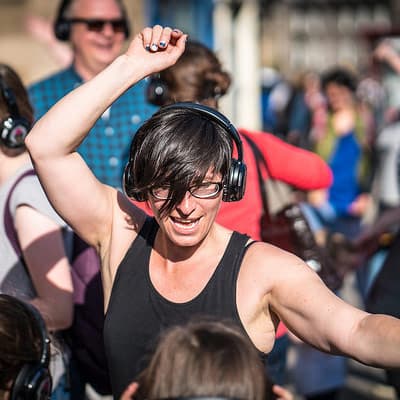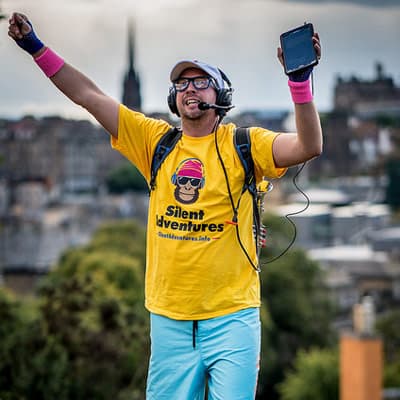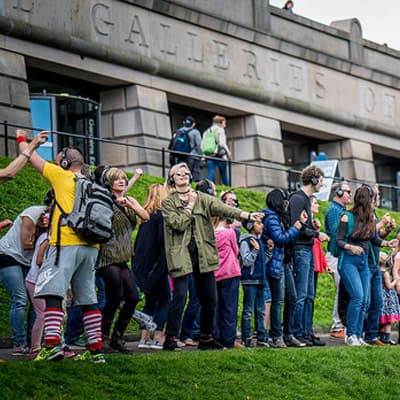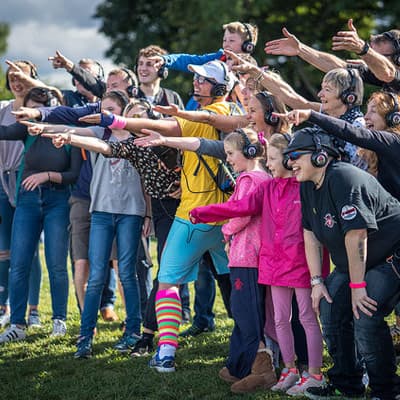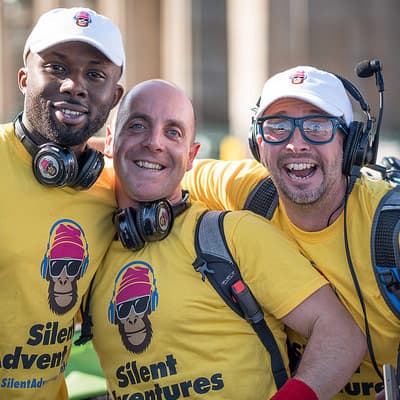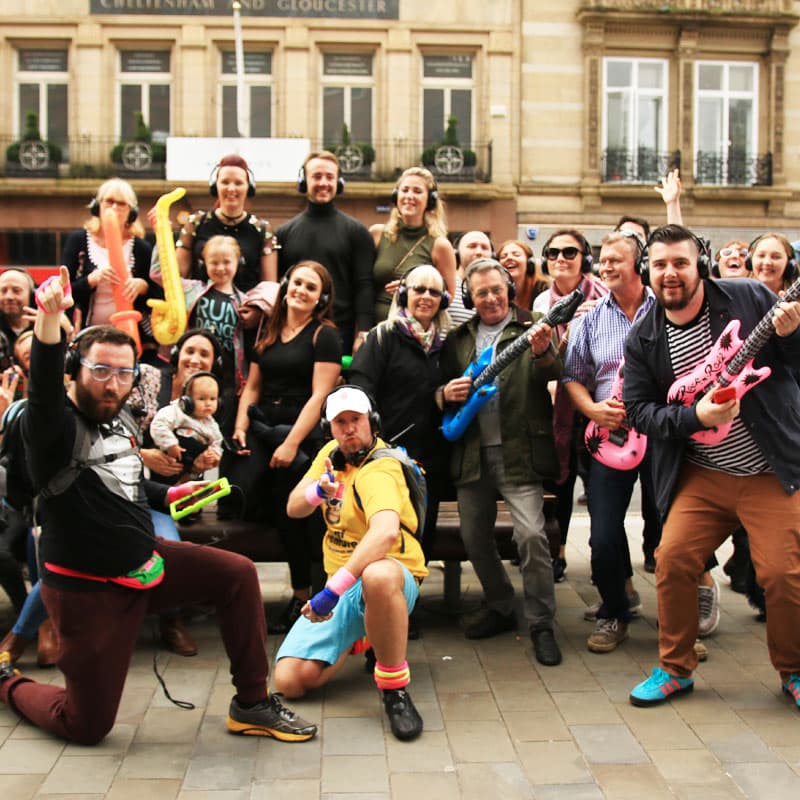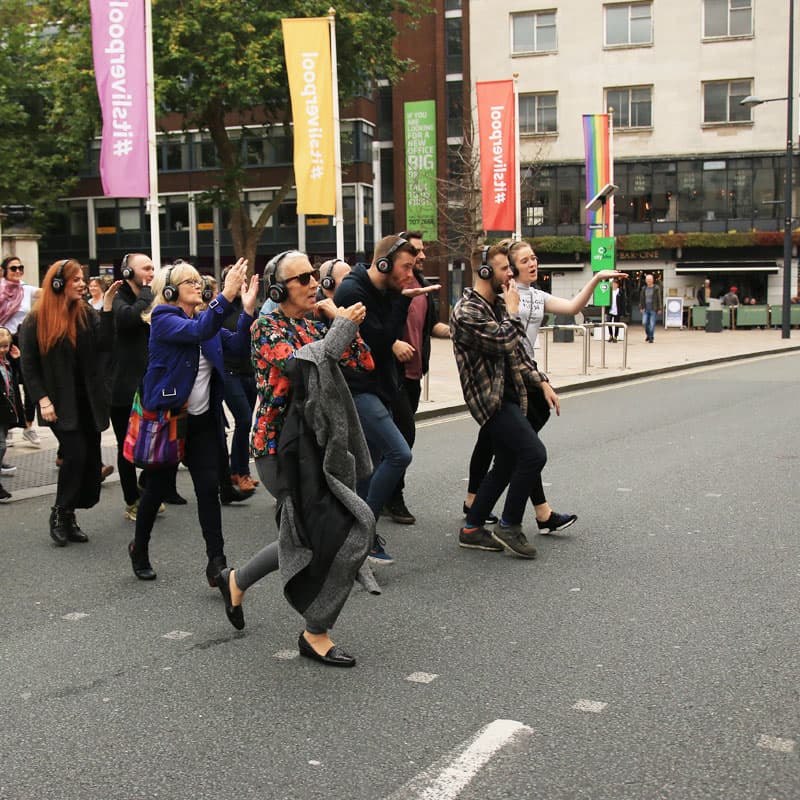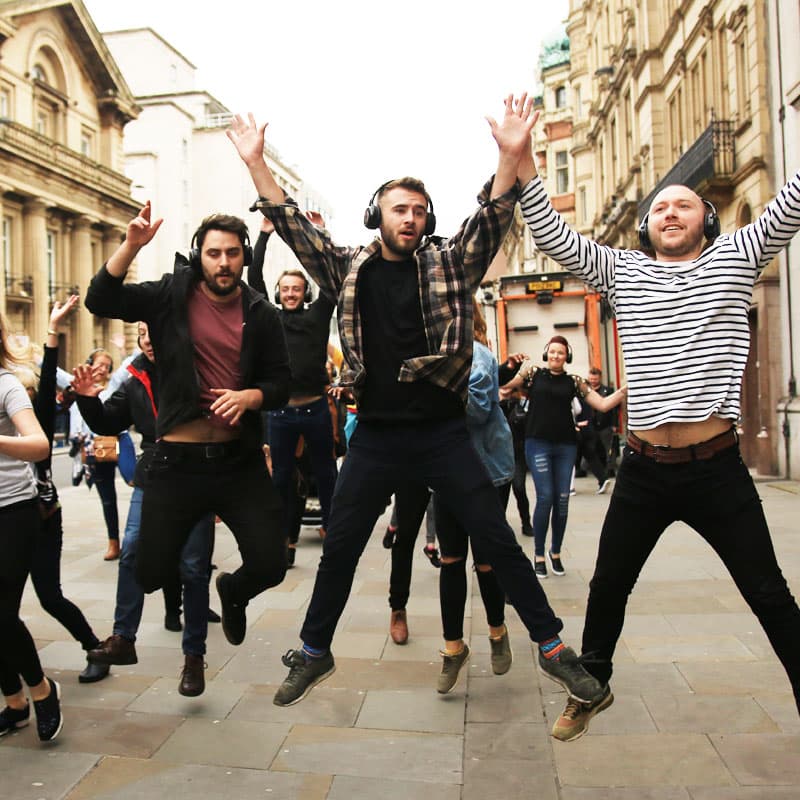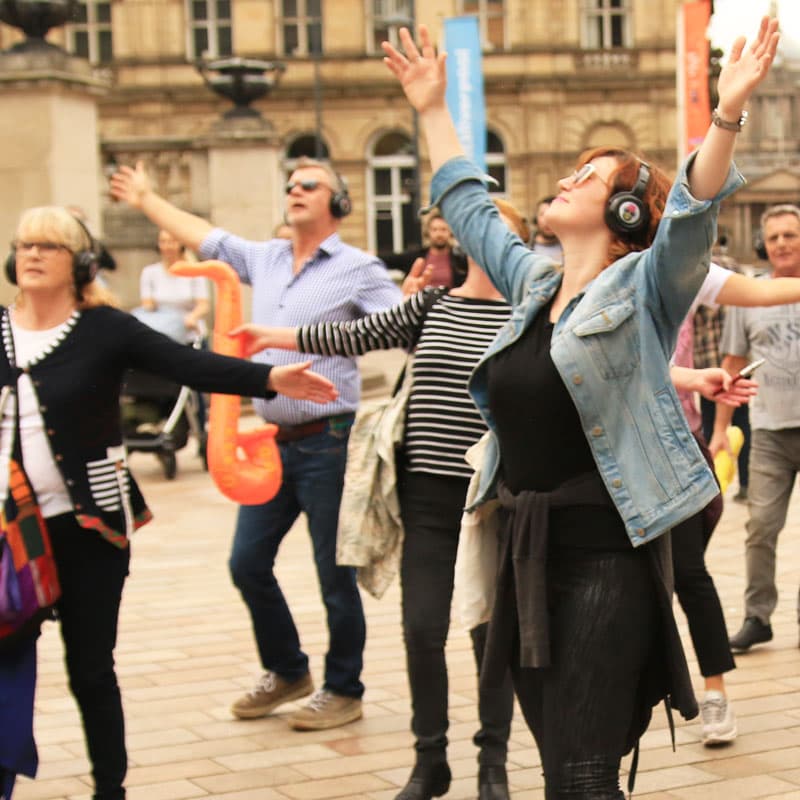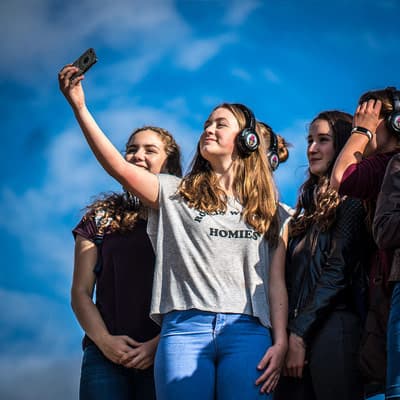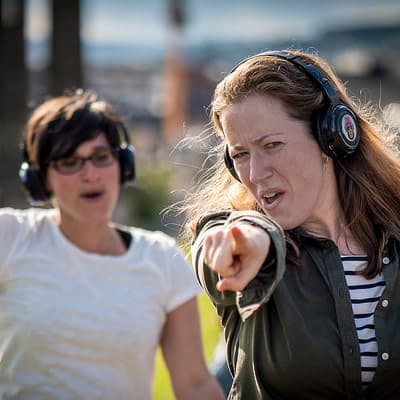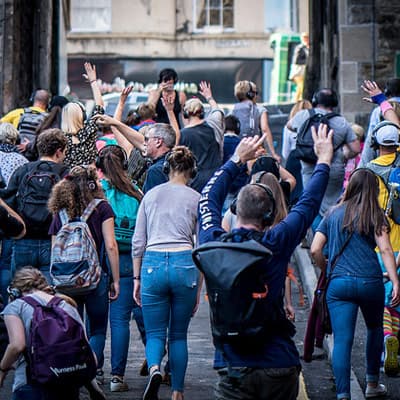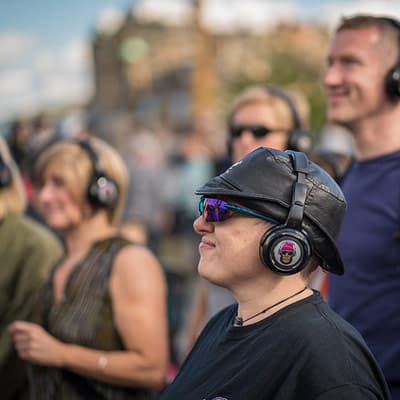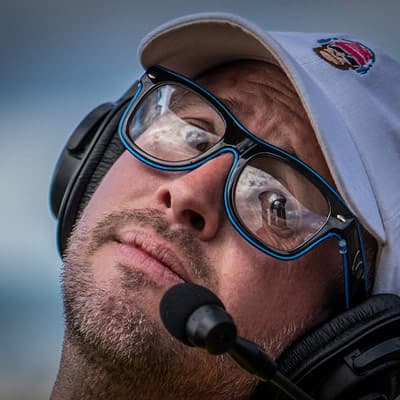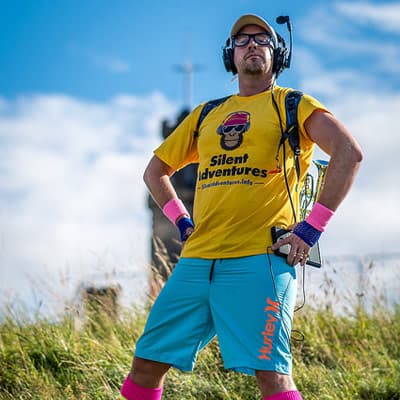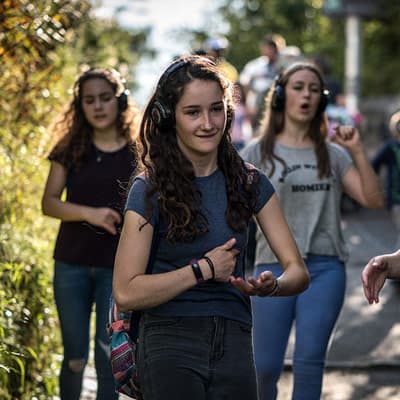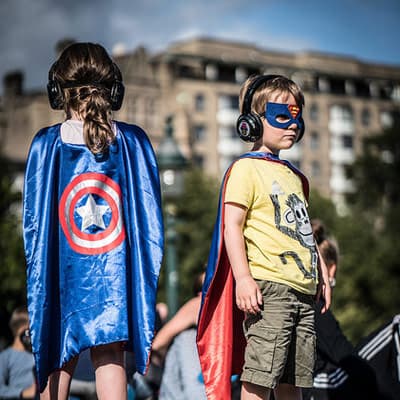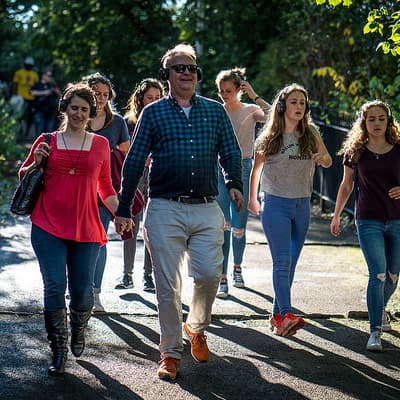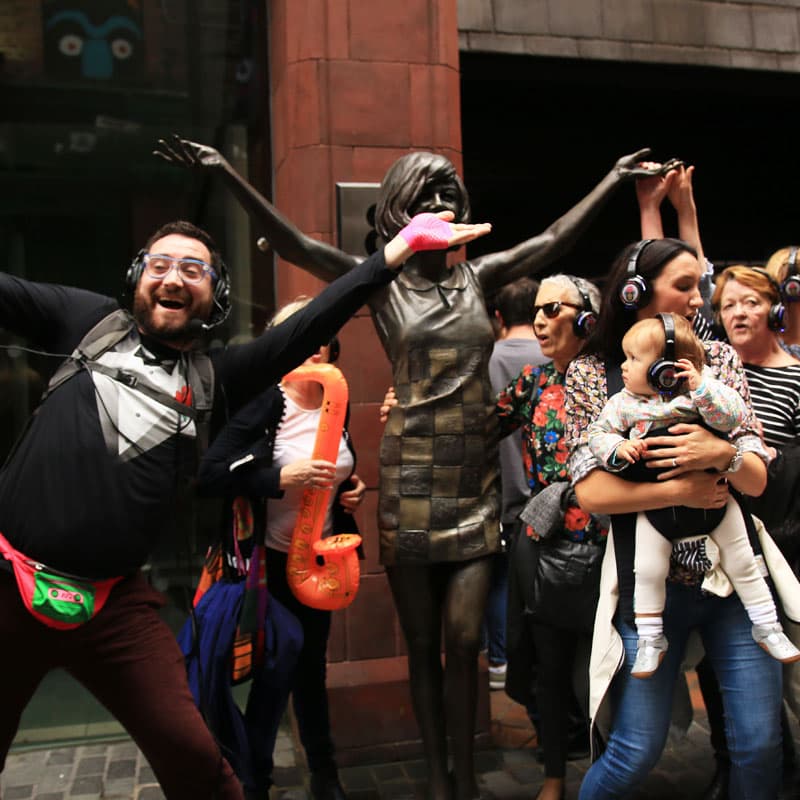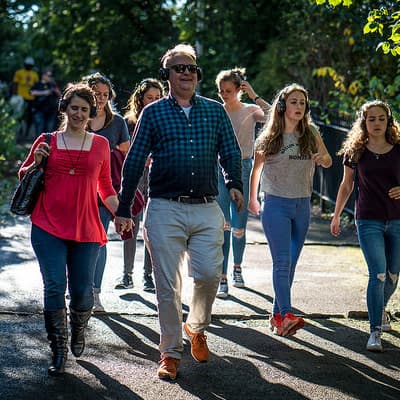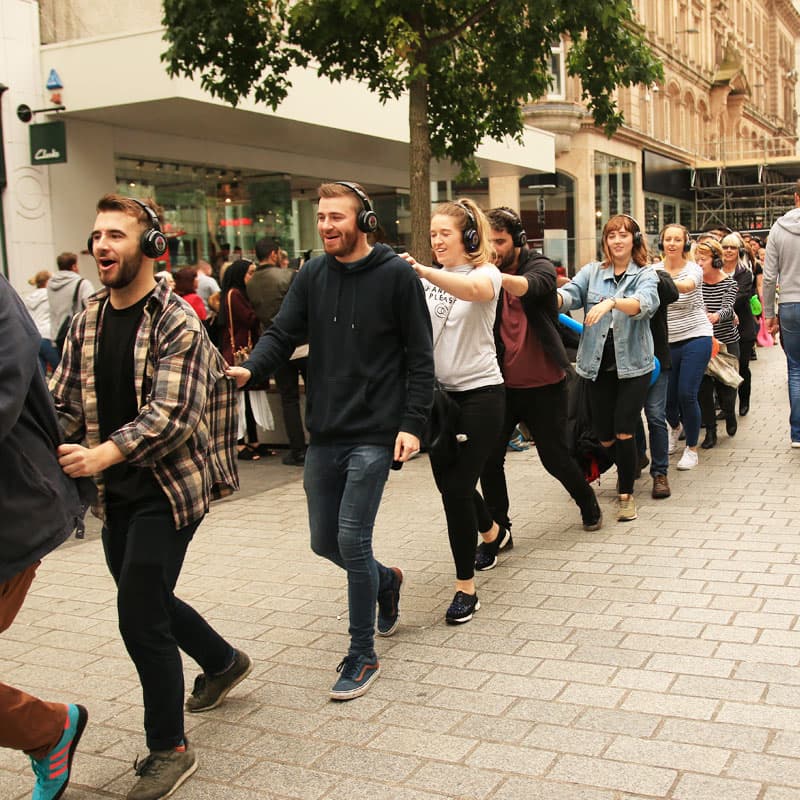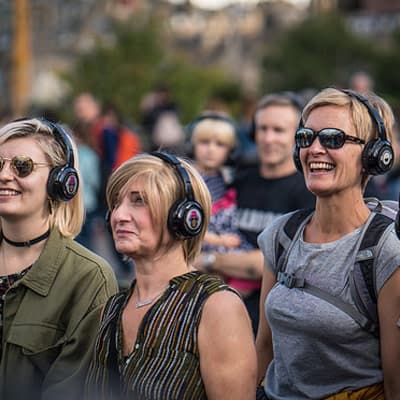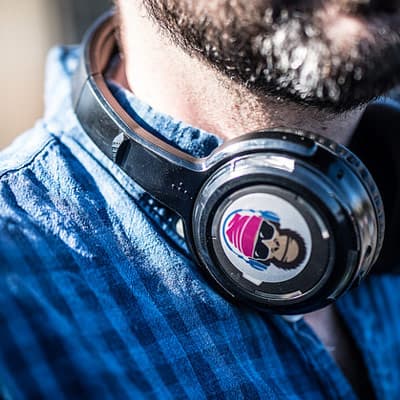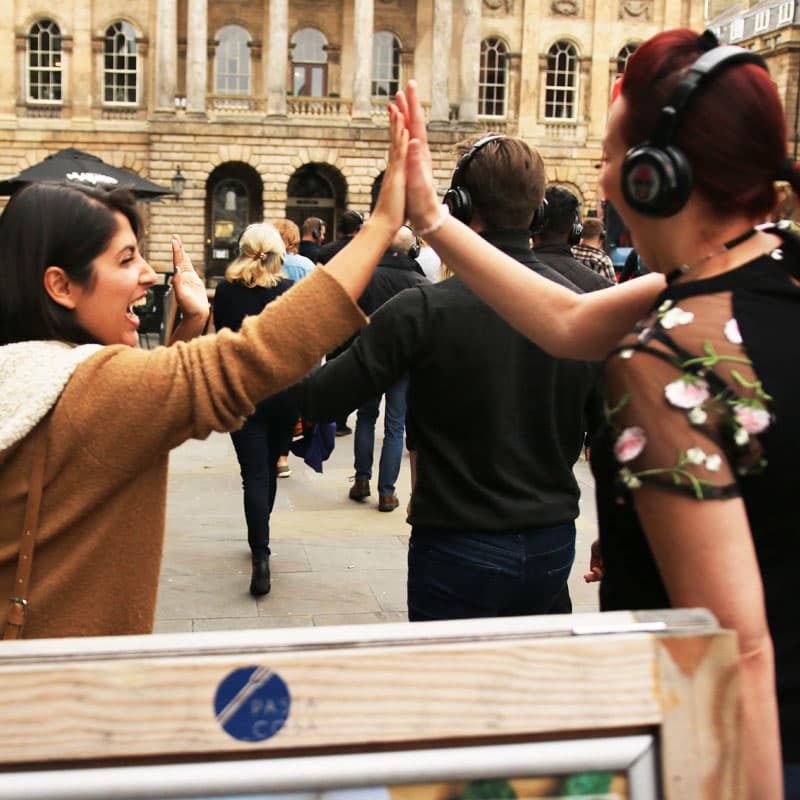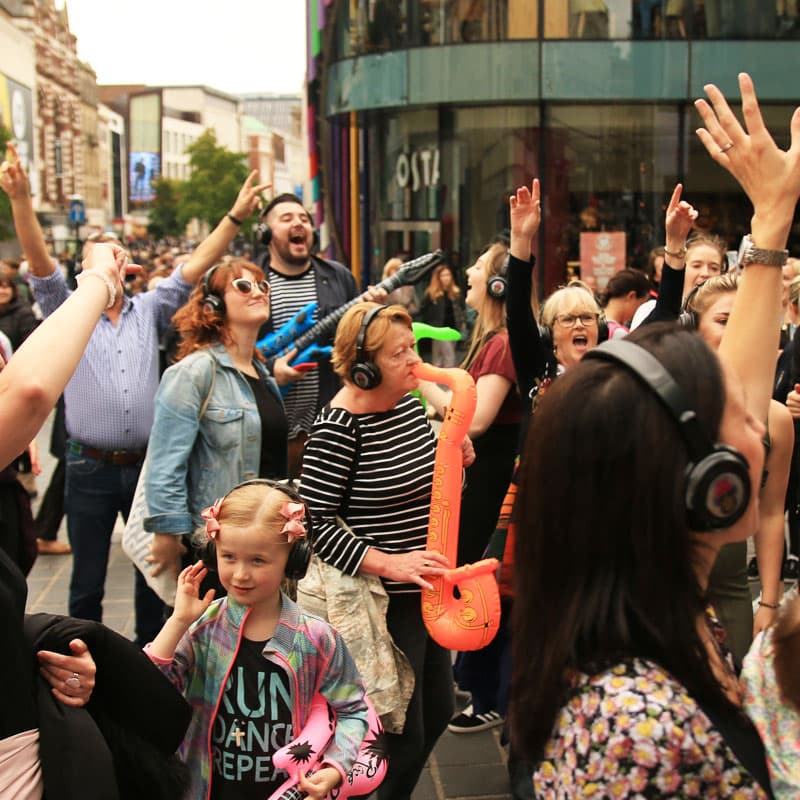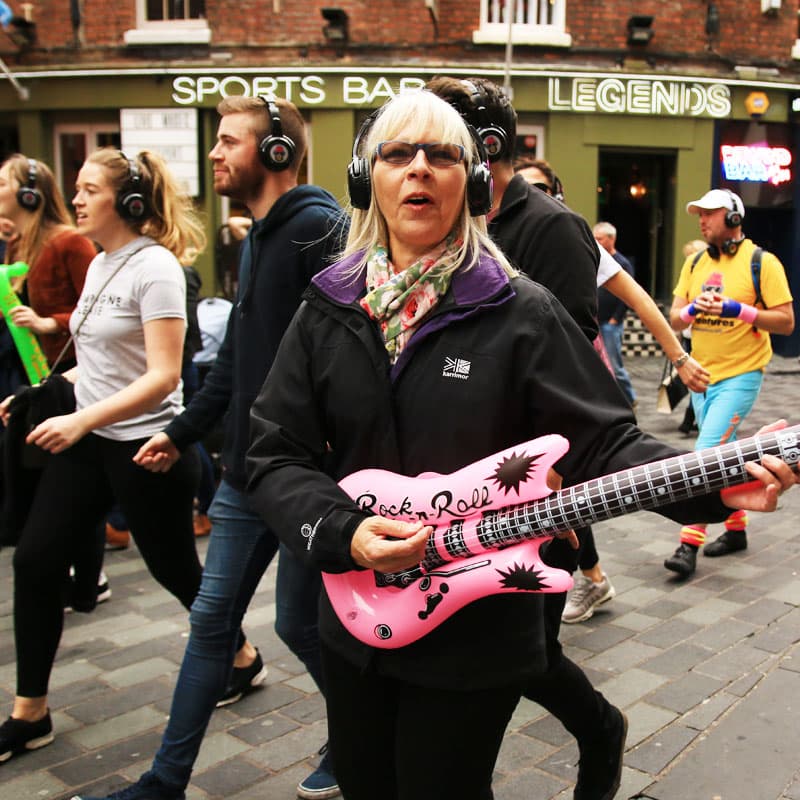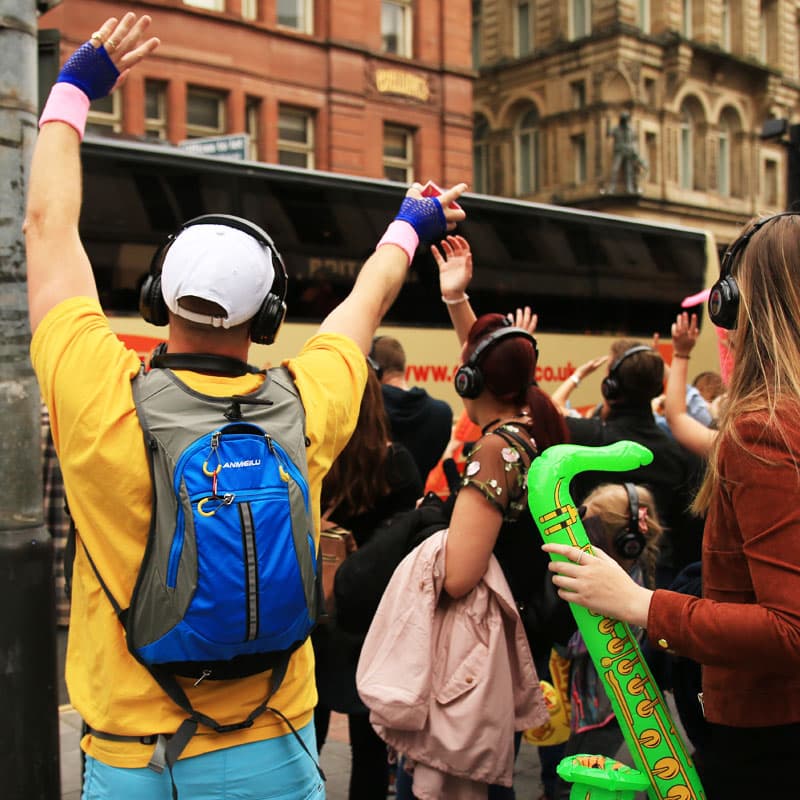 A Silent Disco Adventure For Every Occasion…
We know what it's like to want more of a great thing. As well as our dance tours in the streets of Malaga, we also cater for private events. Throw that sprinkle of magic dust on your office parties, birthday celebrations and all those other big ideas you might be hatching. We can even help you come up with an event that is specially tailored to your musical preferences, and of course we can add that Spanish twist. Flamenco anyone? Have a look at some of the options…
Be Part of Team Silent Adventures in Malaga…
Have you got a big fun-loving and extrovert personality? Then this might be just the thing for you. We're looking for hosts to take our groups of revellers to the streets of Malaga and other cities in Andalusia. If this tickles your fancy, please get in touch!
We're going to be looking for guides and hosts in Malaga and in other cities across Spain. We'd love to hear from you. And if you know someone who might be perfect for the job, let us know!