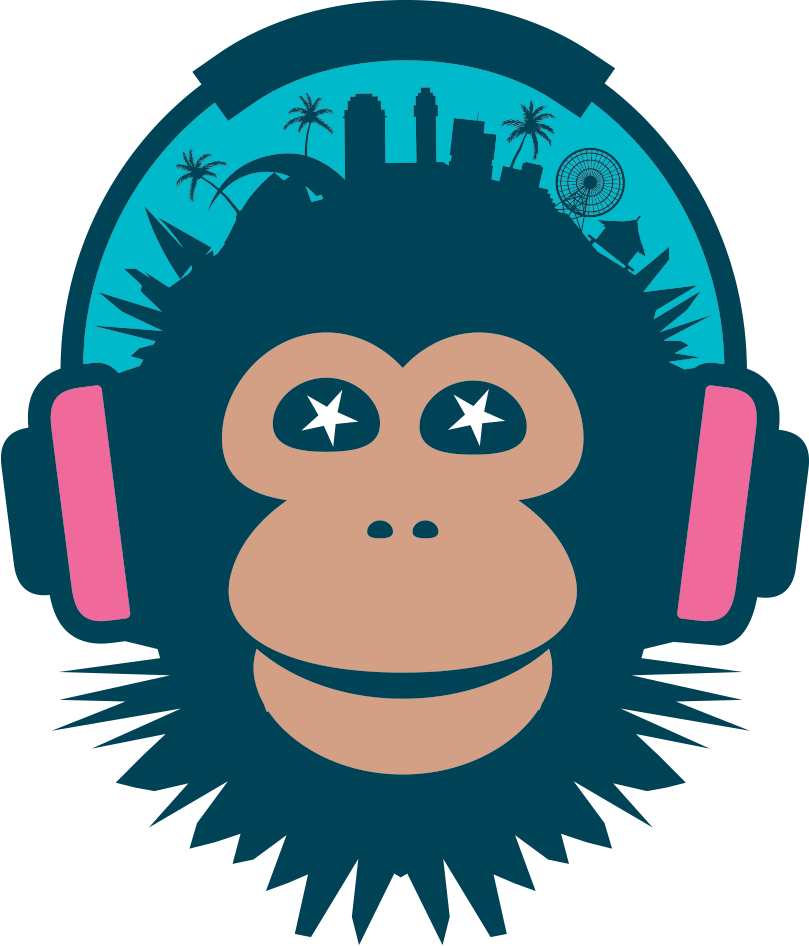 Silent Disco Adventure Tours
have landed in Tenerife…

Come along to Silent Adventures, a fresh experience created for the sensational Edinburgh Festival Fringe, now on the island of Tenerife. But what is it? It's a flash mob. It's a Silent Disco. It's an extravagant, non stopping explosion of incredible dance moves that cut through the sounds of the island! Everyone is given a pair of super-duper silent disco headsets. Together with our host you'll embark on a joyous 1 hour dancing extravaganza through the scenic streets of Tenerife. Silent Adventures is part comedy, part singing, part dancing. It's got the best flash mob shenanigans in the book, it lifts your mood and spreads joy everywhere it goes – it's been a hit in the UK, gathering 5 star reviews all the way and we're delighted to get our dancing shoes onto the pavements of Tenerife.
It's a flash mob. It's a silent disco. It's a never ending feast of groovy moves across the musical island of Tenerife!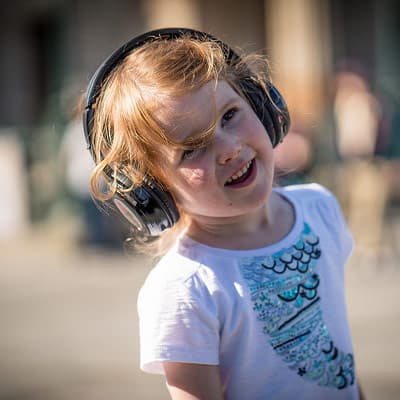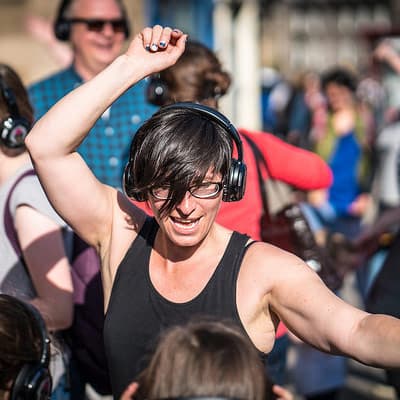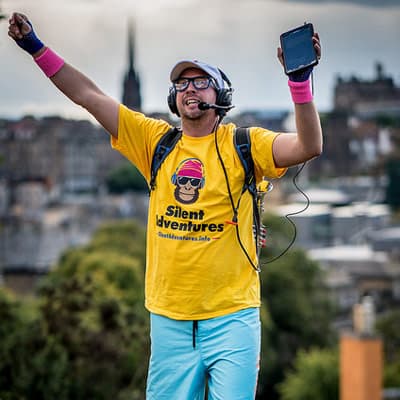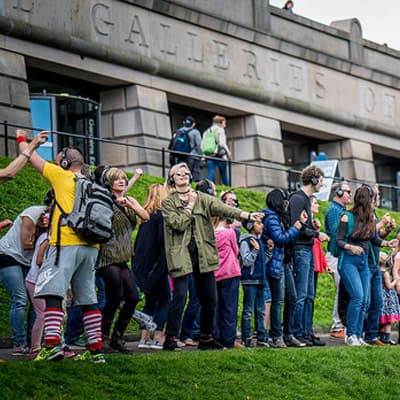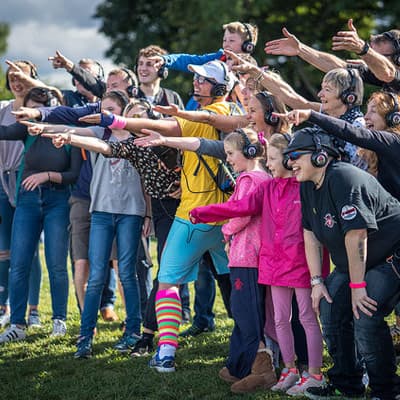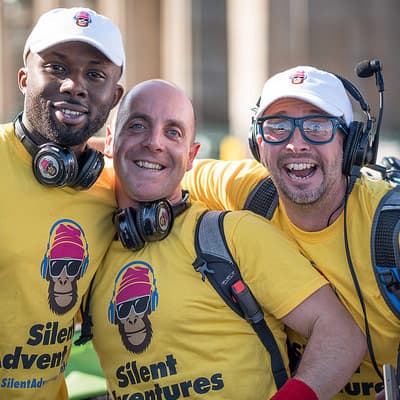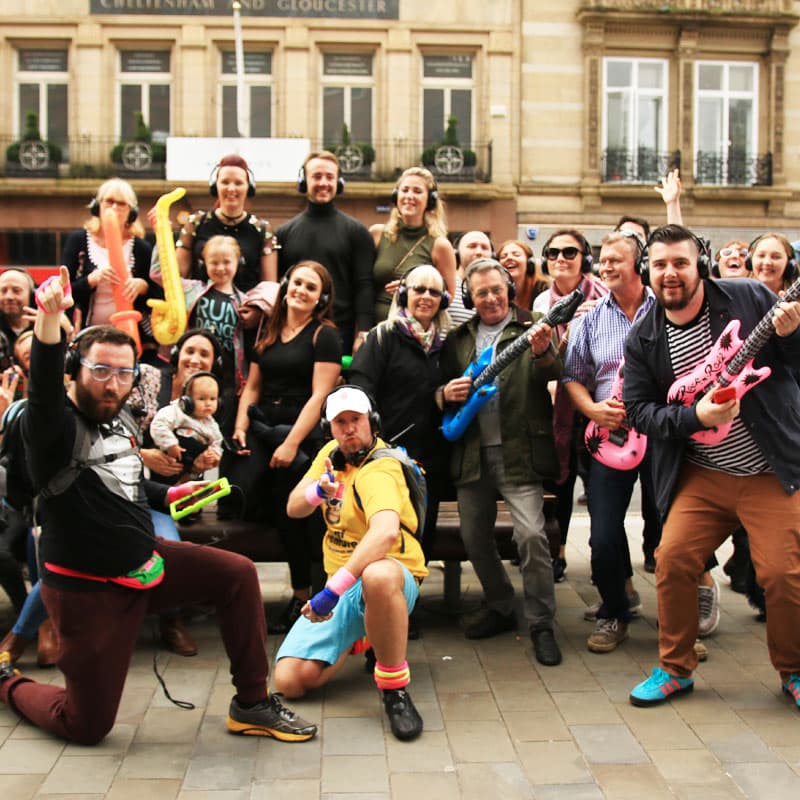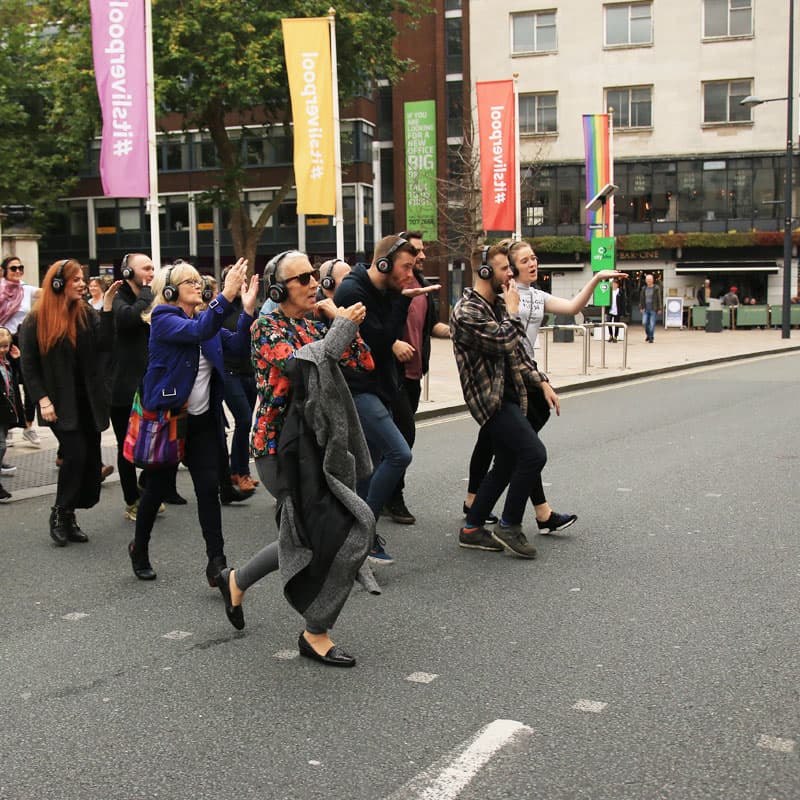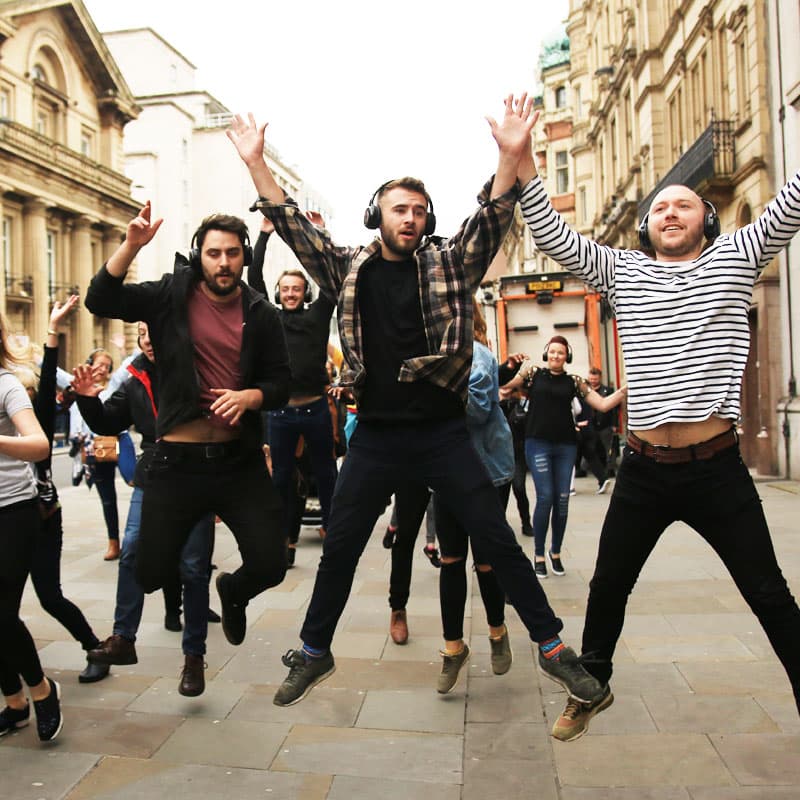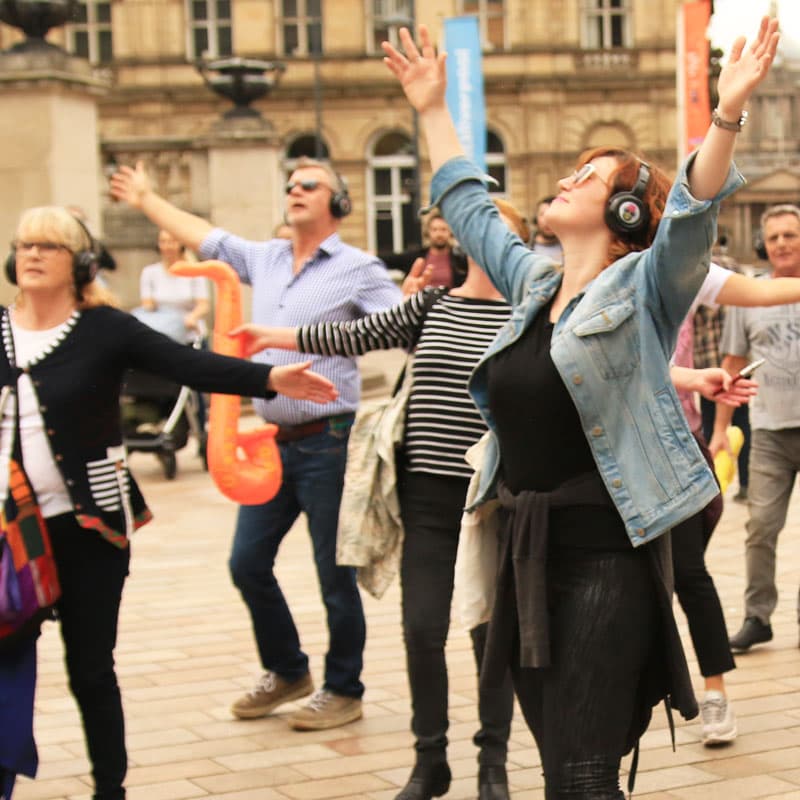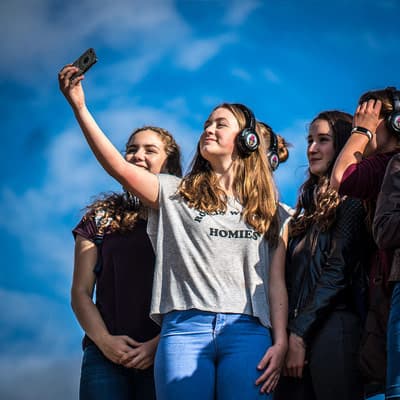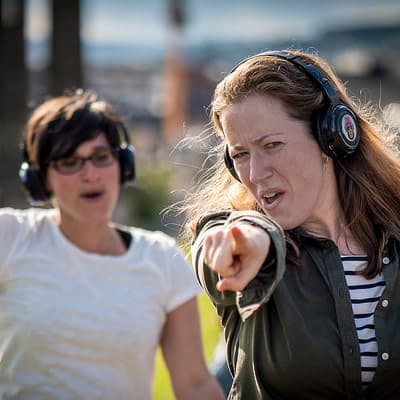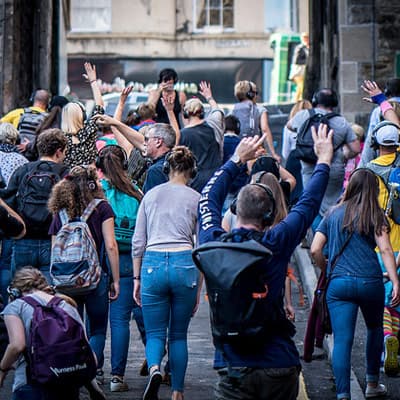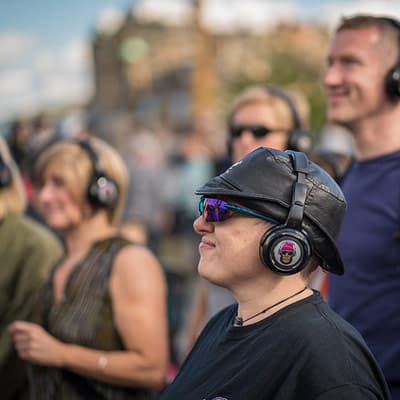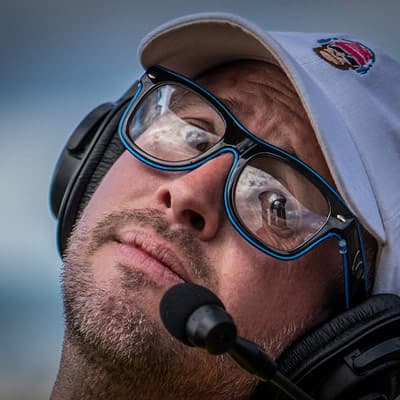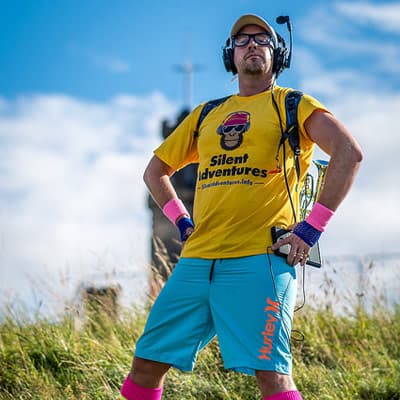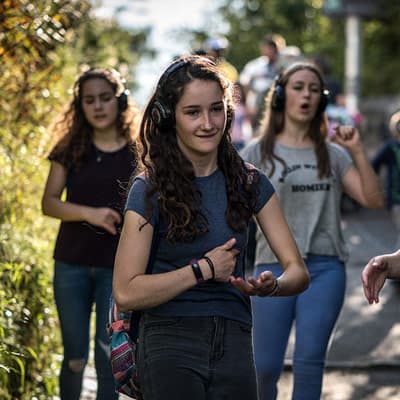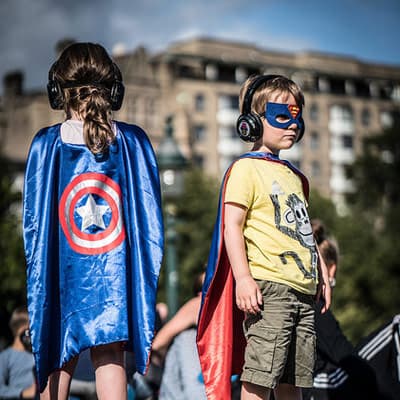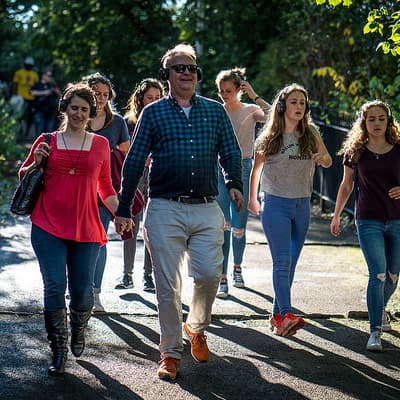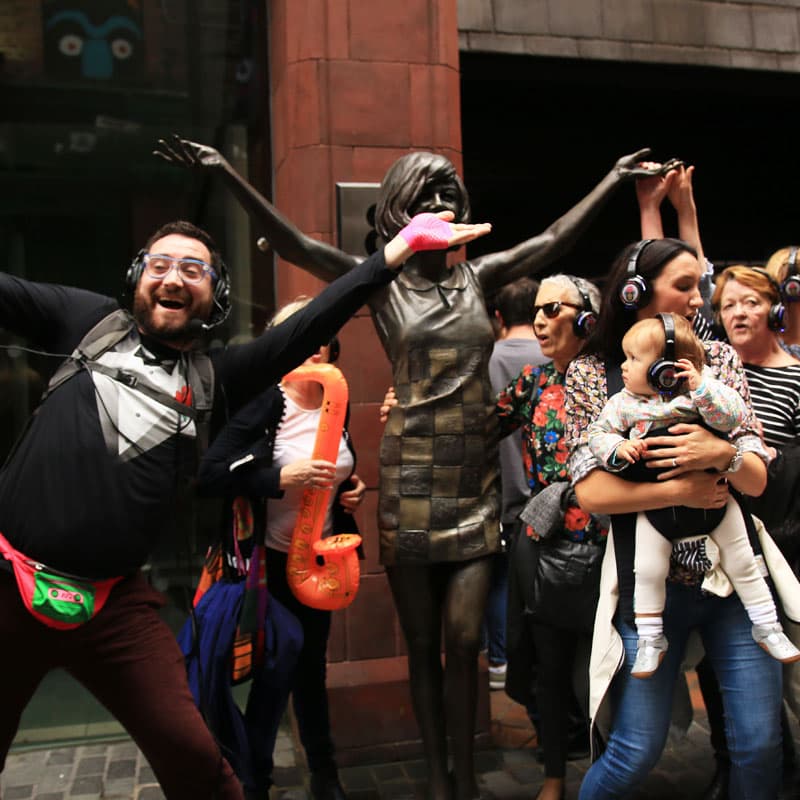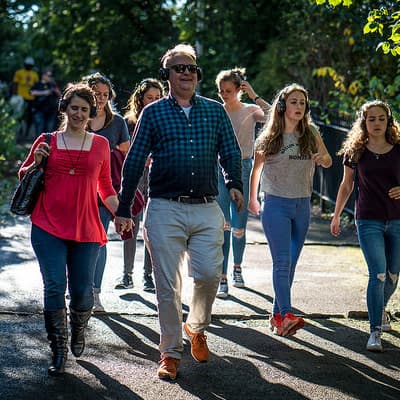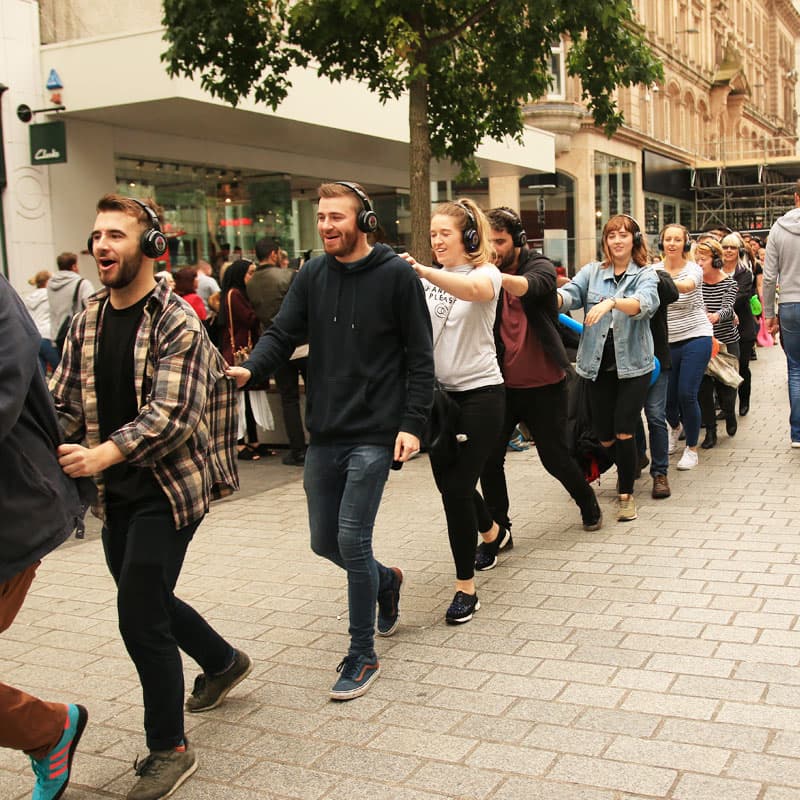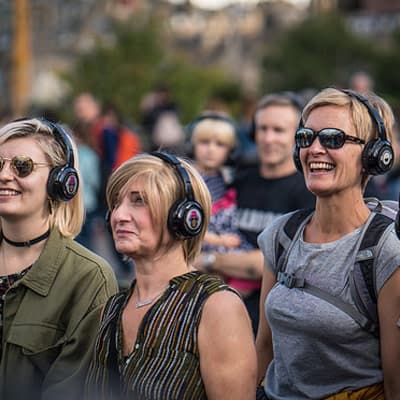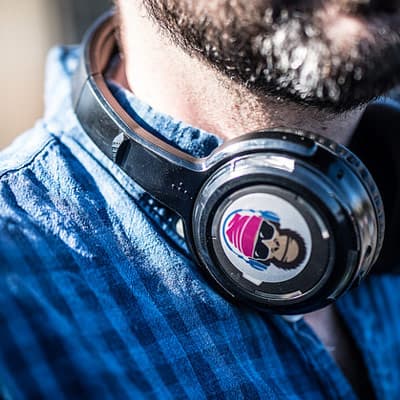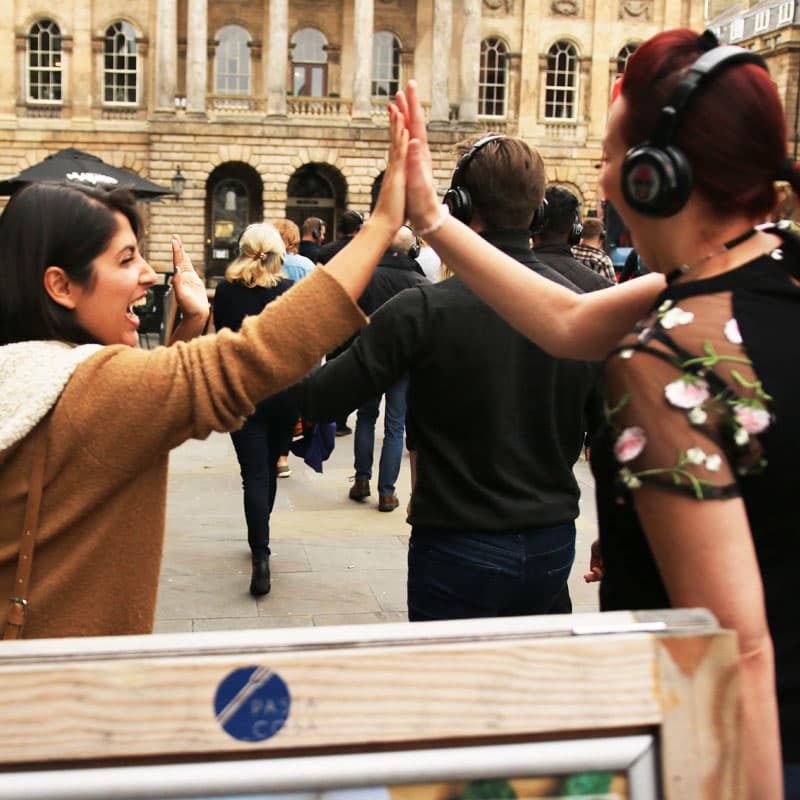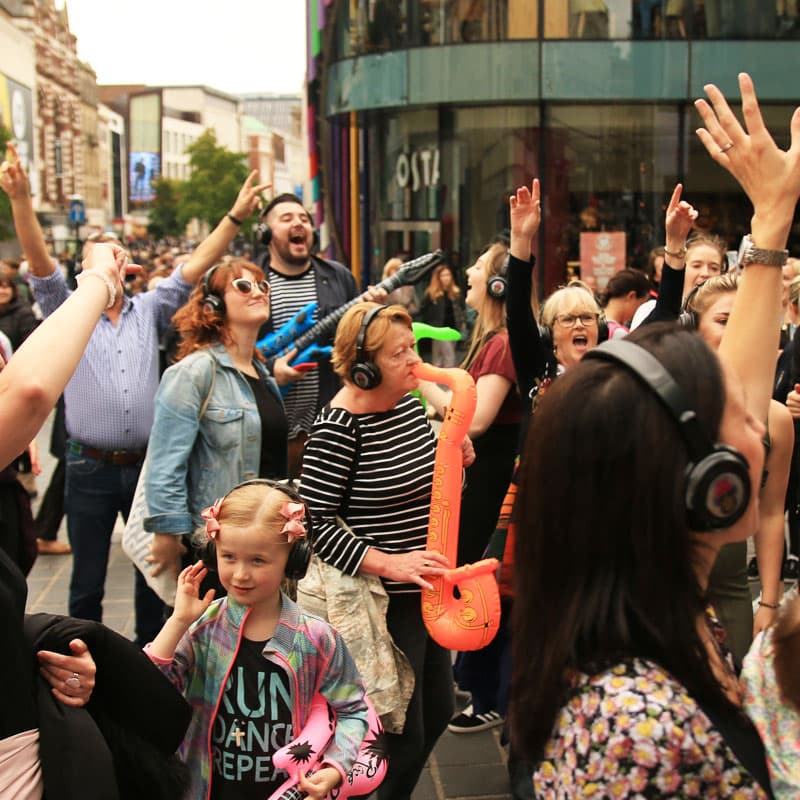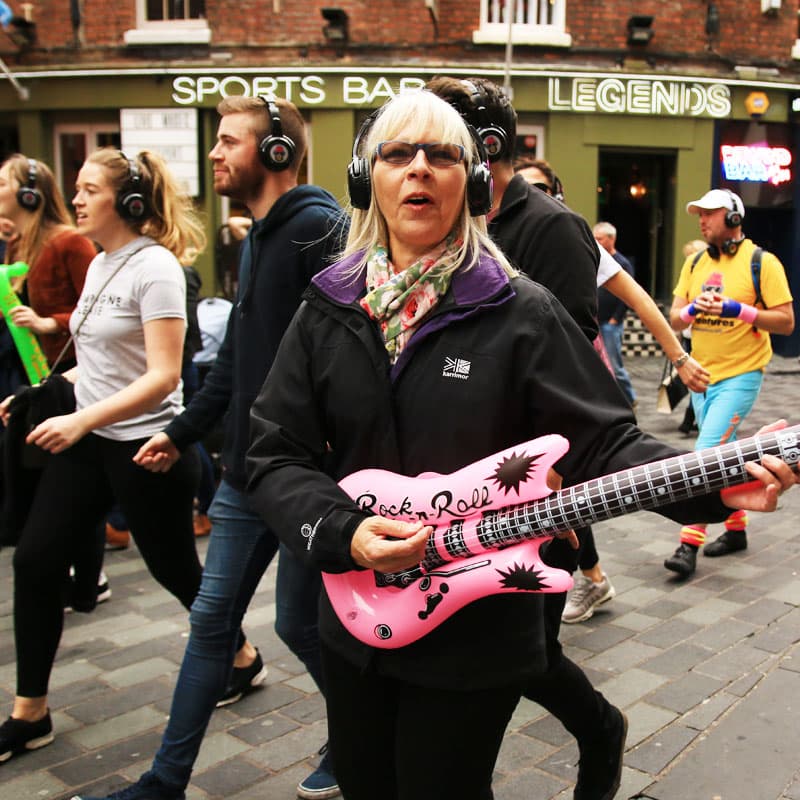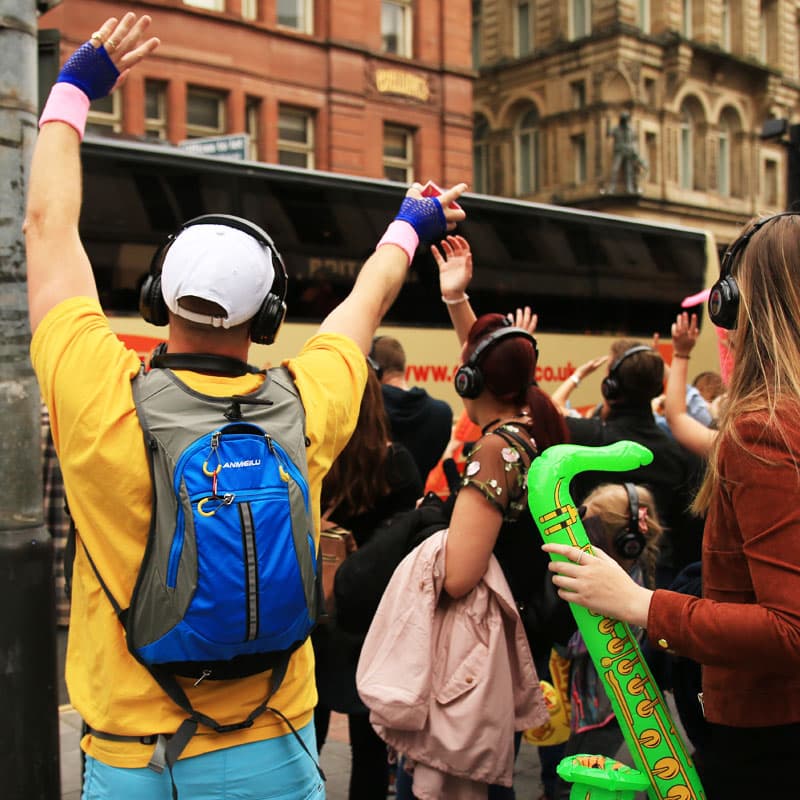 A Silent Disco Adventure For Every Occasion…
We know how it feels to want more of a great thing. In addition to our public island dancing tours, we cater for private bookings and large groups. Throw that extra sprinkle of magic dust to your office parties, birthday celebrations and any other plans you might be hatching. We can even design a tour especially tailored to your group's music preferences. Browse below for some options…
Be Part of Team Silent Adventures in Tenerife…
If you're an extrovert who brings the right energy onto a group, that kind of magic and spirit that makes you a great host, then do get in touch. We're looking for people to join our team in Tenerife. Or maybe you know someone who'd be great at it?
We're going to be looking for guides and hosts in other cities across Spain – if you have the right person in mind do let us know!