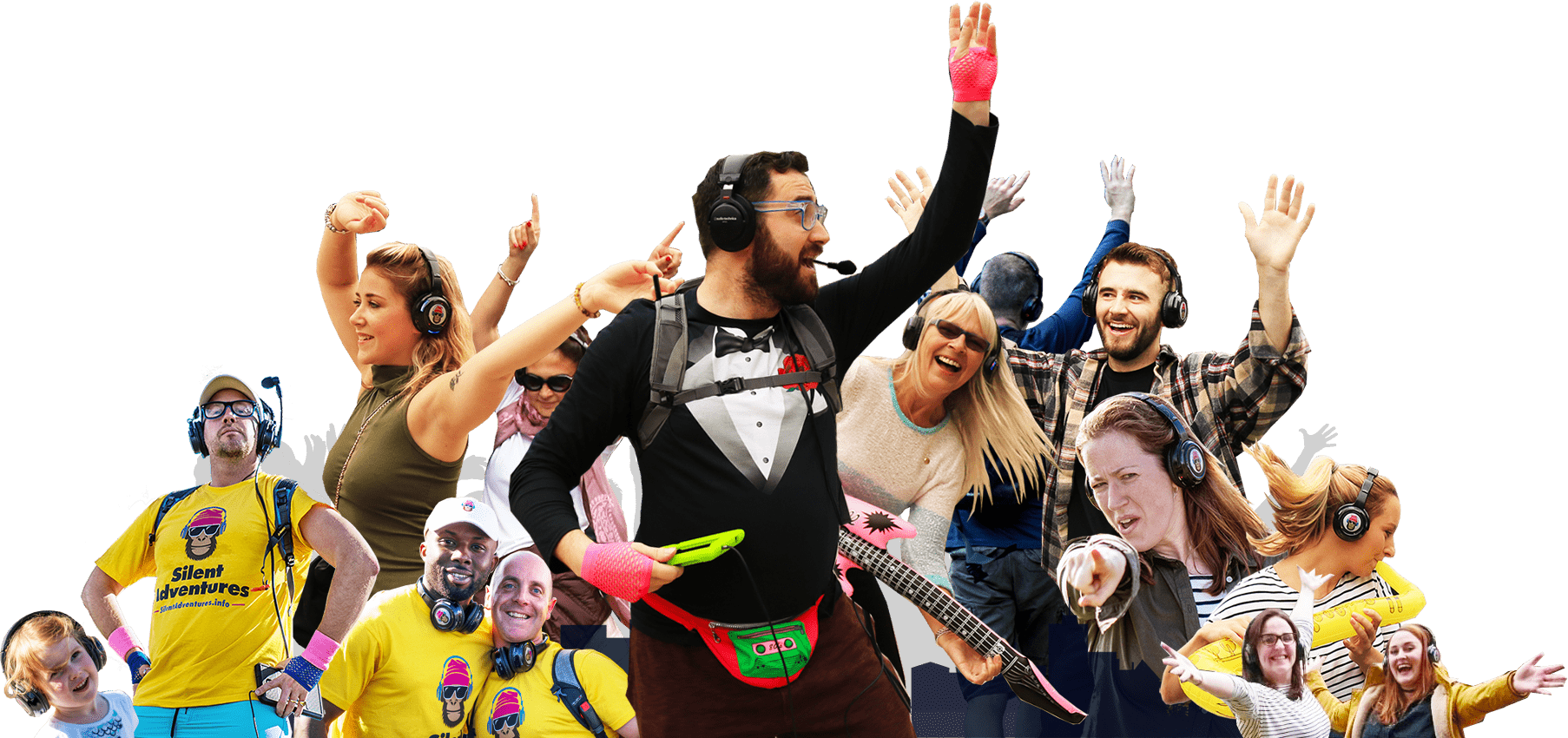 What is a Silent Adventure?
Silent Adventures is a new, completely unique Silent Disco tour company born out of Edinburgh's International Fringe festival and now coming to Tenerife. So what on Earth is it? It's a Flash Mob, a Silent Disco, and a roaming rhythmic riot through Tenerife! The audience are each given special silent disco headphones and follow their host as they're taken on a hilarious 60 minute dancing adventure throughout the Island. We combine singing, comedy, dancing and group flash mob antics to create a wildly uplifting experience – and it's been going down a storm, boasting five star rated performances all year across the UK. We can't wait to launch in Tenerife in the coming weeks!
Be part of Silent Adventures in Tenerife…
We're on the lookout for talent to join our animation team. If you're outgoing, energetic and think you have what it takes to help out or even host a tour, then we'd love to hear from you.
Take a look at some of the roles below…